Musso Saracen X with Luxury Hard Top & Towbar £23,995 +VAT
Finance Example

Full Price

£23995
* Terms and Conditions apply. Finance is subject to status. Applications must be a minimum age of 18. A guarantee may be required. Ask in dealership for details.
Drive away the Best Pick-up on the roads in 2019 and 2020: the SsangYong Musso for less than you think and with BIG bonuses this month!
Save BIG with the SsangYong Musso Saracen X. This limited trim level is now available for just:
£23,995 +VAT
But wait..there's more…much more…
Looking for a better deal? We have it! How about a Luxury Hard Top (usually priced at £1,945 +VAT) and a fixed towbar (usually priced at £235 +VAT)… for free? How about we don't charge you for fitting these extras?
For a limited time and only whilst stocks last, Charters SsangYong Reading are offering the Musso Saracen X with a massive saving over the Saracen trim level and a HUGE SAVING by including these extras!.
The SsangYong Musso Pick-up is widely considered the very best in its category, winning awards from What Car? and DieselCar & EcoCar time and time again.
Like every Musso Pick-up, it can tow 3.5-tonnes, carry 1-tonne, ferry 5 adults and go absolutely anywhere thanks to its selectable four-wheel drive system. There is no better vehicle to haul your goods than the Musso. Pick up the Saracen X at Charters SsangYong Reading and claim your fitted Luxury Hard Top and towbar today.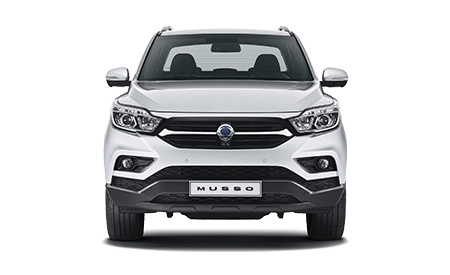 Contact us for more information
Sales Location
Oxford Road
Reading
,
Berkshire
RG31 6TQ
Phone:

0118 402 4780
Terms and Conditions apply. Finance is subject to status and only available to customers 18 years of age or over and a guarantee may be required. Further terms and conditions may apply. Please ask in showroom for details. This quote is correct at time of publishing. Whilst we make every effort to ensure the accuracy of this figure, mistakes can (on occasion) occur. Call our dealership to confirm price.
Based upon the award winning four-wheel-drive Rexton, the New Musso is back and this time it's bringing a whole host of exciting new features. The New SsangYong Musso Pick-up brings added style, comfort and technology along with raw power and the toughness you expect from the brand. Like the SsangYong Rexton, the New Musso Pick-up comes with a 7-year (150,000 miles) warranty, so however hard you work it, you'll know it will be covered.
"A REAL MUSSO CAR In a market with big players, the SsangYong Musso will pickup a lot of admirers"

The Sun
View additional details about the Musso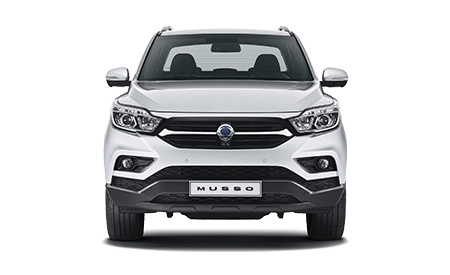 General Specifications
New SsangYong Musso is confirmed to have the following specification:
Double Cab design
Euro pallet sized loading deck with a 1-tonne payload
3.5 tonne towing capacity (for huge trailers, caravans and horseboxes)
A plethora of safety features including six airbags
Selectable four-wheel-drive
Five spacious seats
Four huge doors for easy access
New refined interior (as can be expected from a Rexton-inspired vehicle)
High strength steel construction which is stiffer than the competition and offers a reduced weight
"It seems SsangYong could well have a winner on its hand. The SsangYong is a pleasure to drive, competitively priced and it possesses a number of class-leading features in terms of loading and towing. This is certainly the pickup to look out for in 2018".

Pickup & 4×4
SsangYong Musso Accessories
New Musso Hard Top
Add extra security to the new Musso by including a hard-top accessory. With an opening rear glass screen, there is easy access with the option of loading the rear up higher. This is a must for anyone demanding the ultimate pick-up.
New Musso Roll Cover
For extra security and a cleaner look, choose the optional Top Roll Cover. Fitted to your new Musso, it'll provide a tough secure cover for your rear loading space. Ask our team about the Top Roll Cover for your new SsangYong Musso.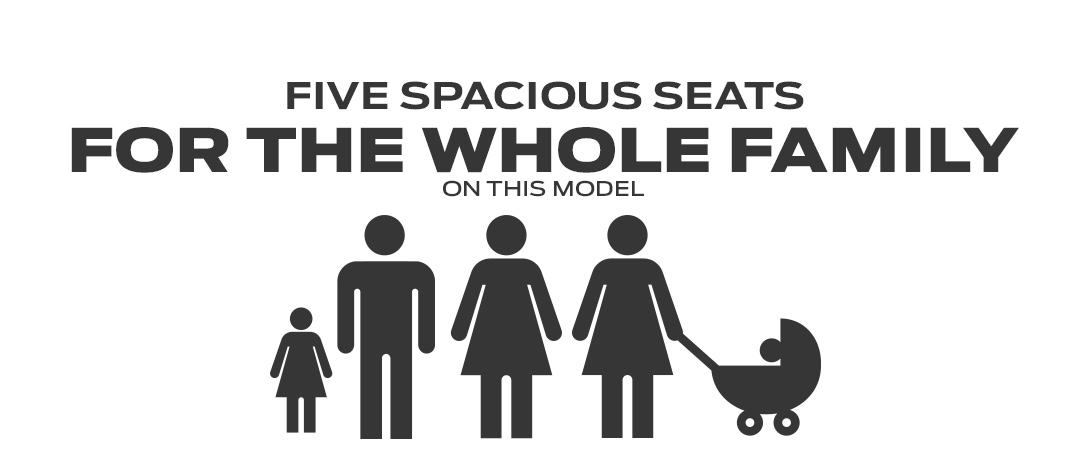 Thanks to the strong and lighter frame, the New SsangYong Musso Pick-up is likely to bring in some impressive economy figures. Powered by a 2.2 litre turbo diesel unit (as seen in the New Rexton), this e-XDi220 engine delivers progressive acceleration from a standing start and strong low-end torque which you would expect from the SsangYong range. Choose a 6-speed manual or smooth automatic transmission (from Aisin – responsible for supplying many other top marques). Confirmed figures will appear on this page when they are confirmed. Check back to be first in the know.
View additional details about the Musso
Callback Video Tour
For the Ssangyong Musso
Sales Location
Oxford Road
Reading
,
Berkshire
RG31 6TQ
Phone:

0118 402 4780
| | |
| --- | --- |
| Monday | 8:30 AM - 5:00 PM |
| Tuesday | 8:30 AM - 5:00 PM |
| Wednesday | 8:30 AM - 5:00 PM |
| Thursday | 8:30 AM - 5:00 PM |
| Friday | 8:30 AM - 5:00 PM |
| Saturday | 8:30 AM - 5:00 PM |
| Sunday | Closed |
Your official SsangYong dealership for new and used car sales, servicing and parts in Reading, Newbury, Basingstoke & the surrounding area